Authorities in Lebanon are searching for a woman who went topless on a Saida highway and flashed her bare breasts to other motorists, the Daily Mail reported.
The photo circulating on social media purportedly shows an unidentified woman standing outside a sunroof and exposing her breasts to another vehicle.
Lebanese road safety organization YASA is calling on Lebanese police to locate and prosecute the woman.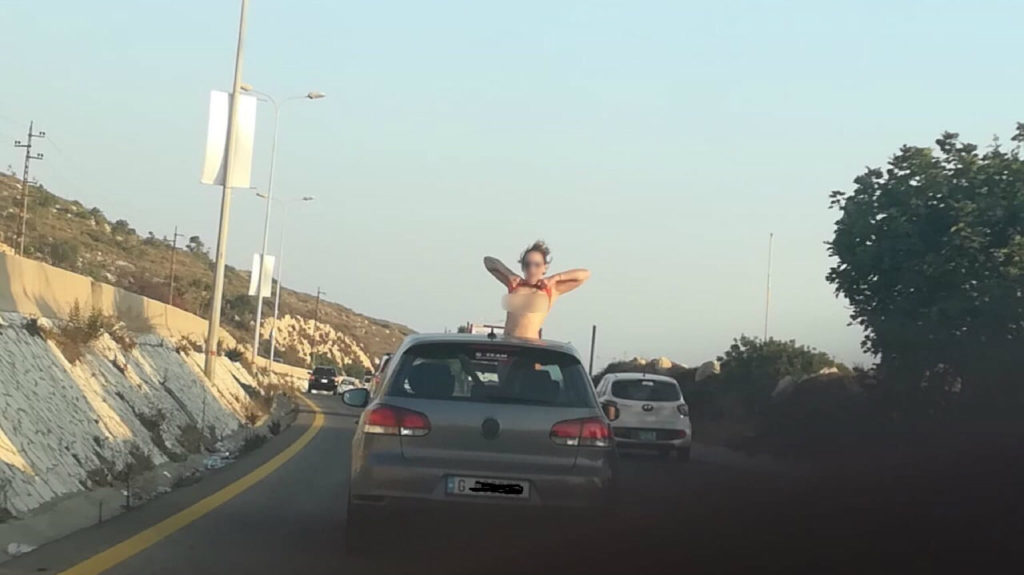 "The police must do significant efforts to enforce traffic law not only speed control on few roads," YASA founder Ziad Akl told the Daily Mail. "This unfamiliar show is illegal and unethical. Penal law must be enforced in parallel with traffic law in order to eliminate such behavior."
The flashing prank has sparked a debate among Lebanese social media users. Some users see it as harmless fun, while others believe the woman should be held accountable.
According to the Daily Mail, Lebanon sees an average of 4,500 accidents each year on its roads with more than 6,000 injured and 900 killed.
Editor's Note: Lebanese Examiner censored the photo to conceal the woman's face, as she has not been charged with a crime.