Kids can be extremely picky eaters, especially when it comes to trying unfamiliar dishes from other parts of the world.
That's why it's no surprise there were mixed reactions when a group of kids tried Lebanese food for the first time!
WATCH: Kids try Lebanese food for the first time!
The YouTube channel HiHo Kids sat down with five American kids to taste-test an array of Lebanese dishes, including a zaatar manoushe, shish tawouk, a smorgasbord of mezze and halawet el jibn for dessert.
Their reactions were priceless!
The kids were first given a zaatar manouche to munch on.
"It's the same size of my face," said one girl.
Everyone loves chicken!
No surprise — the kids liked the shish tawouk the most.
"No really, it's good, it's good," said one kid. "It's not bad."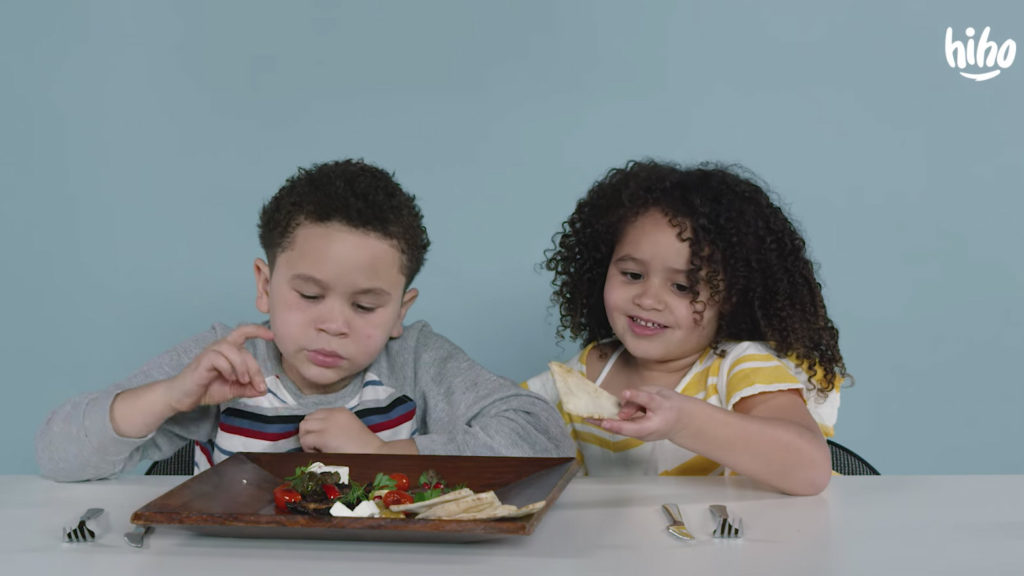 Next came the mezze.
"Whoaaaaaaaaaaaaa!" the first kid exclaimed.
The mezze platter featured hummus, cheese, olives, grape leaves and kafta.
The olive seeds may have come as a surprise to some kids.
Halawet el jibn can make anyone smile.
But not these kids! Only one kid liked this dessert.
"I didn't like it at first, but now I like it," he said.
The HiHo Kids YouTube channel taste-test foods from all over the country, including Jamaica, Korea, Australia and Greece, among others.