The British Lebanese Association hosted a gala dinner with Salma Hayek appearing as the guest of honor, along with special appearances by musician Guy Manoukian and singer Aline Lahoud.
The black tie event was hosted at the five-star Dorchester Hotel in London. Tickets were sold for about $330 per person.
"Everywhere you go (in the world) there is a Lebanese community and it feels like home," Hayek said.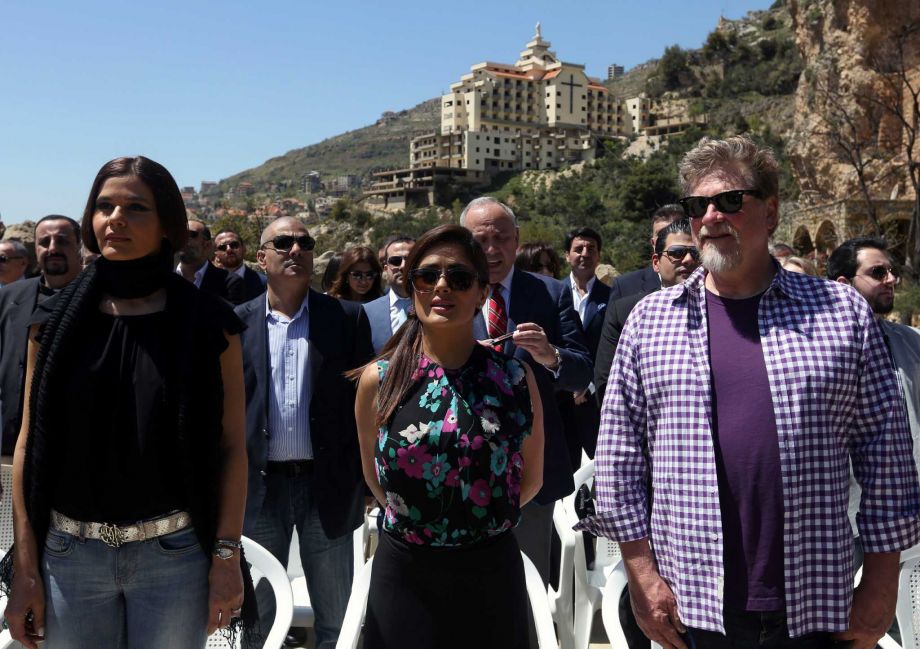 Hayek visited Lebanon in 2015 to launch "The Prophet," an animated feature film she co-produced.
"I wanted to do something special for future generations and I said I want to go to Lebanon before anyone else sees it," she added.
RELATED: Salma Hayek receives humanitarian award from Arab American Institute
After speaking, Hayek stayed for a meet-and-greet with guests.
Lebanese singer Aline Lahood also took to the stage to entertain the dinner guests.