Lebanese superstar Nancy Ajram is showing off several new outfits on her Instagram page, and setting her own fashion trends for 2018.
The world-renowned singer posted a stunning photo of her Dior outfit at a recent Dubai performance. She wore a sexy black top with a sheer brown skirt.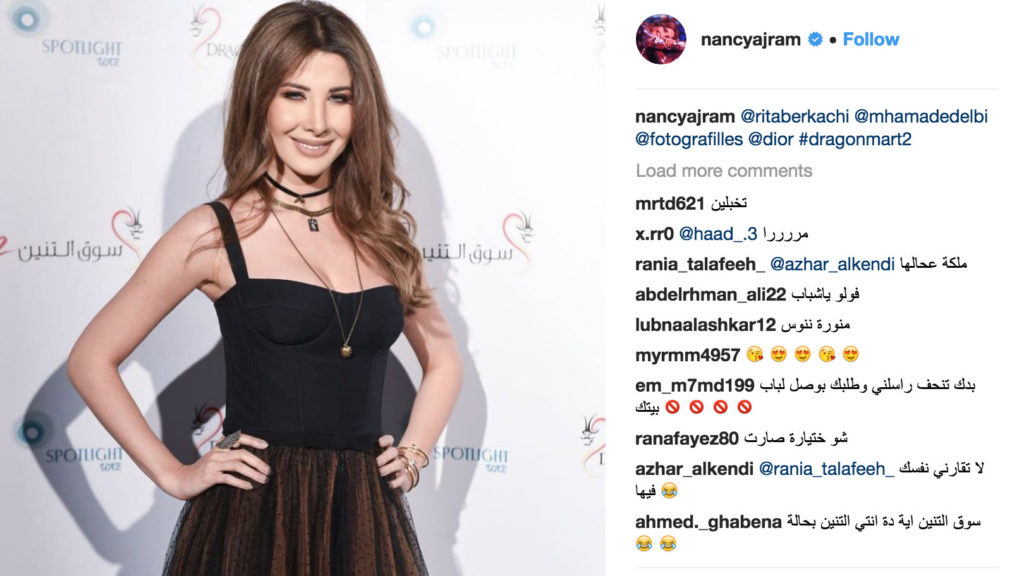 A brown skirt on stage, or a brown skirt on the move — no problem!
She rocked a gorgeous casual blouse with a flowing brown skirt during a February photo shoot.
In April, she wore a beautiful gold and silver gala gown by Lebanese designer Georges Hobeika.
And it's not Nancy's first rodeo.
She rocked a red hot Georges Hobeika dress back in February as well.
See more of Nancy Ajram on her Instagram page.